Who we are
MAPLE|silk Canada Inc. started out as a commodity trading company focused on bringing Canadian resources ("MAPLE") together with hungry markets in the Asia-Pacific region ("silk").
But MAPLE|silk's business has evolved. Our focus these days is on developing pathways to sustainable energy through green, lucrative projects. We work both with partners/clients on their projects as well as our own.
This has given us extensive domain knowledge in a range of industries from solar to woody biomass; from agricultural waste to green hydrocarbon technologies. We see this as a virtuous circle: as we work with partners and clients to develop their projects we continue to develop and expand our domain knowledge.
In every scenario, the greatest strengths of the team at MAPLE|silk are our networks and our ability to know a good idea when we hear it. We bring people together so that we can do deals that require these truly global perspectives.
Project development services & support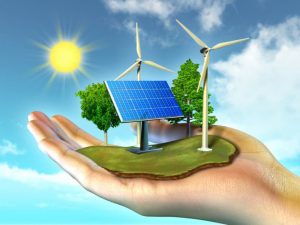 It turns out there are a lot of great project ideas floating around, especially the cleantech and renewable energy domains. Those projects, however, often need a little help getting from good idea to great project.  That's where MAPLE|silk comes in.
Our team has a host of skills to assist project owners make their good ideas into great projects.
We will work with project teams to develop and professionalize their project. This includes working with your team to ensure that your materials are investor-ready. That means:
A detailed financial model able to quickly adapt to a range of investment and other scenarios
Professional presentation materials based on that model
Project management plans covering conception to execution
Communications and regulatory advice
Team management advice
Compilation of a data room that highlights and collates all the supporting documents necessary to show your project is investment ready
High-level advice on tax and legal structures
With those pieces in place we can introduce you and your project to a range of potential funders based on the size, scale, industry and financial details.
As project developers ourselves we understand how precious early capital can be. We will work with your team to figure out how to make it work.
We currently are working projects in the following spaces:
Solar
Gas-to-liquids
Wood pellets
Straw-based MDF
Waste to energy
Gas-to-Liquids Project Development

MAPLE|silk has created a wholly-owned special-purpose vehicle (SPV) called "Alchemy GtL Inc." to design, fund, build, own and operate our first gas-to-liquids (GtL) facility in Alberta, Canada.
This first facility will take pipeline gas and run it through a modern, Fischer-Tropsch reactor to create a cleaner, greener synthetic diesel fuel.
Not only is the fuel product vastly better than contemporary diesel (so much so had Volkswagon used even a 20% blend of our diesel they wouldn't have needed to lie about their emissions data), the process itself and the natural gas feedstock both lower total well-to-wheels emissions exponentially.
Alchemy GtL will use that first plant as the basis for a series of subsequent plants each with increasingly better environmental benefits by including more renewable carbon sources in the feedstock blend.
This goes back to our virtuous circle: as we learn more about wood waste working on a pellet plant in BC, we use that knowledge to inform our thinking on biomass infeed to GtL projects, for example.
Meet the team
Hon. Bryon Wilfert
Jamie Carroll
Roop Virk
Mr. Gordon Frosst
Hon. Bryon Wilfert, PC Chairman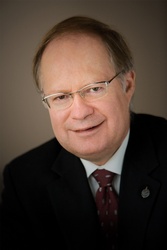 Bryon Wilfert brings 26 years of experience in elected political office both as a municipal councillor and a Member of Parliament. Bryon brings a tremendous range of experiences at both levels government.
Bryon's years of experience give him unparalleled perspective with a rational and proactive approach to problem-solving. He is capable of making fair and knowledgeable assessments particularly based on his time as an international consensus-builder. Known for his strong leadership skills, untiring work ethic and his balanced approach to issue management, Bryon has also received his colleagues' praise as a team-builder and as an expert in areas such as foreign relations, environmental sustainability and National Defence.
On the Asia-Pacific file, Bryon has complimented his previous academic expertise with an in-depth perspective gained through his experience planning, organizing and leading successful international trade missions in Asia-Pacific countries; through chairing and participating in a wide range of international parliamentary delegations; and through serving as a Canadian spokesperson at numerous international conferences. In fact, Bryon recently received the Order of the Rising Sun – Gold/Silver Star from His Imperial Majesty and the Prime Minister of Japan for his tireless work on Canada/Japan relations.
In the realm of Canadian municipal/provincial relations, Bryon offers expertise and critical relationships that he developed as past President of both the Federation of Canadian Municipalities (FCM) and the Canadian Parks/Recreation Association (CPRA).
Bryon has written extensively on national and international issues. He holds a Master of Arts, Bachelor of Arts and Bachelor of Education from the University of Toronto, as well as a diploma in municipal administration – Accredited Municipal/Clerk Treasurer (AMCT) from St. Lawrence College as well as having completed the Institute for Corporate Directors (ICD.D) program at Rotman School – University of Toronto (2012). Bryon also serves on the Canadian Chamber of Commerce's International Affairs Committee which, among other files, is dealing with Trans Pacific Partnership and a number of free trade agreements.
Jamie Carroll, President & CEO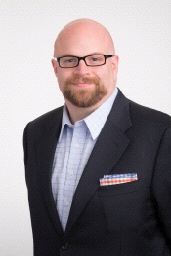 As an entrepreneur based in Calgary, Canada, Jamie Carroll builds on the tactics, techniques and networks built in more than a decade working at the highest levels of Canada's political system to advise leaders in the private sector by providing strategic and managerial advice to companies large and small and building value for shareholders – including his own.
Focused on building innovative, green energy companies, Jamie has spent the past several years developing disruptive projects in the traditionally very conservative oil & gas industry. Jamie draws on his experience both as a former senior advisor to Canada's Environment Minister while he served as President of the United Nations Conference on Climate Change and subsequently as a consultant and advisor to a host of Canada's largest players in the oil & gas industry including Shell, ExxonMobile, Imperial Oil, Enbridge, Valero and TransCanada Pipelines.
In addition to small and mid-sized projects focused on technological innovations, Jamie is a co-founder of Pacific Future Energy Corp., a company established to build the first green-field refinery in North America since 1972. It will be the greenest refinery in the world, committed to a near-zero net carbon (NZNC) model as well as limiting all other types of emissions.
In each case, Jamie's abilities to understand people, complicated problems and synthesize both into easily understood solutions are largely attributable to his work in the most senior ranks of Canada's political establishment. Over the course of his political career working in official Ottawa, Jamie steadily and quickly climbed the ladder to increasingly senior roles: from Members of Parliament to senior cabinet ministers; as an advisor to two Prime Ministers; the architect of successful national leadership and election campaigns and finally as National Director (CEO) of the Liberal Party of Canada.
Jamie is a frequent media commentator on issues of national and political importance; has been named one of Canada's Top 100 Lobbyists by The Hill Times; and has received the Queen Elizabeth II Diamond Jubilee Medal in association with his work as a member of the Board of Directors of the Conference of Defence Associations Institute.
He holds a Bachelor of Arts from the University of King's College and works well in both of Canada's official languages.
Roop Virk, Chief Financial Officer (CFO)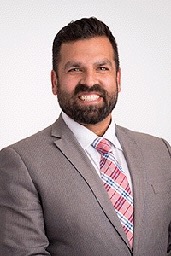 Roop Virk, a graduate of Canada's Simon Fraser University, consistently ranked in the Top 5 Undergraduate Universities in Canada, comes to the team with over 23 years of executive-level business-development, commodity export, finance, banking, project-management, government and international-relations experience.
Roop has advised numerous elected Canadian government officials at all levels of Canadian government and has held positions on a number of Mayoral advisory boards in communities located within the British Columbian Fraser Valley and Greater Vancouver Regional District, where he assisted new immigrants in their integration into Canadian society, and gave advice on public safety, transportation and real estate development. Roop has advised BC Opposition and Government Members of the Legislative Assembly, as well as elected Canadian Opposition and Government Members of Parliament. He has also utilized his extensive knowledge of government administration to manage and advise joint ventures, and co-operative industry partners, on government affairs issues as they related to, and impacted the ability to conduct economic trade, both nationally and internationally.
Roop spent a considerable amount of time working with one of Canada's largest financial institutions and has worked with and advised organizations such as: The Vancouver Port Corporation, Westex Timber Mills and the Kitwanga Lumber Company, to name a few. Previously, he oversaw the successful implementation and operation of BC First Nations–Corporate Business Joint Ventures in the resource and commodity export industries and has exported commodities such as: Canadian beef & poultry, dimensional lumber, logs, wood pellets, bottled water and wines from the US, Italy and Canada to markets in the Pacific Rim.
Roop is an avid sailor, and continues to enjoy playing, and supporting competitive rugby and soccer, sports he has played at a high level since his youth.
Married, Mr. Virk has three children.
Gordon Frosst, Chief Operating Officer (COO)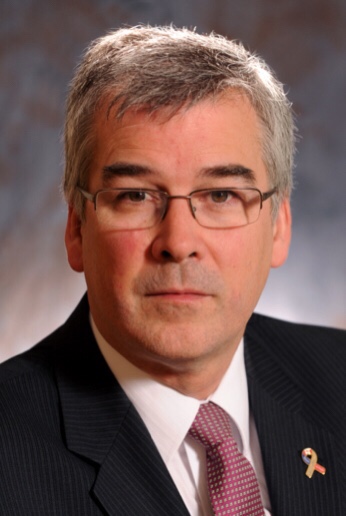 Gordon has successfully provided leadership and critical contributions to businesses ranging from high tech start-ups to large industry leaders for over 35 years. Gordon's key strengths lie in: Project Management, Systems Engineering, Corporate Strategy, Business Management and Team Leadership and Motivation.
Gordon is a Strategic Thinker. Gordon is able to quickly visualize business and technical trade-offs. Over many years of general business management, he has become skilled in: international marketing and exporting; high tech R&D management and product development; large program capture planning and execution; large complex proposal design, compliance and authoring; and program management, strategic planning and corporate finance.
Gordon is a motivational leader, public speaker, facilitator and coach, conveying complex messages with clarity, passion and conviction and earning loyalty from diverse professional teams.
Gordon has a Master's Degree in Aircraft Design from Cranfield University in England, and is a licensed private pilot. He has a deep understanding of aviation and aerospace engineering, spacecraft design, and systems engineering.
Exploiting his combination of engineering background and strong business acumen, he has worked with major suppliers of vehicles, ships, aircraft and logistics support services world-wide, providing key technical and management leadership for a number of multi-billion-dollar proposals, including program design and development of detailed program and engineering planning documents.
Over many years, Gordon has developed strong skills, knowledge and experience in program management for large and small programs in varied environments. He has a strongly methodological approach to program design and execution and sees programs as human enterprises that require a deep understanding of human behaviour and biases.
In 1988, Gordon co-founded and led Excalibur Systems Limited, which grew to become a recognized and respected name in Defence Electronics worldwide. Excalibur created cutting edge Electronic Warfare training and simulation/stimulation products and successfully marketed these throughout the western world, Asia and the Middle East for 16 years.
At General Dynamics, Gordon was responsible for the Air-and-Naval group strategy and a business capture portfolio worth in excess of $1 Billion. He led the capture team for UAV/UAS (drone) systems, and conceptual design teams for manned ISR (surveillance) platforms of various sizes and complexities and was Program Manager for a key large GD Program.